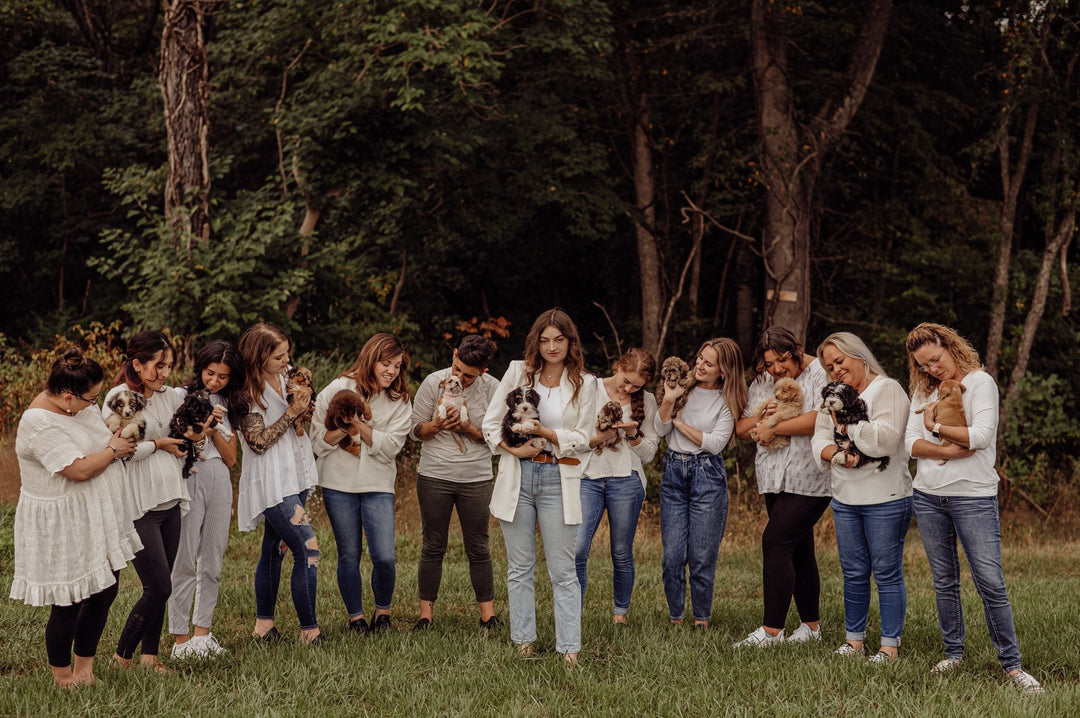 FOR THE LOVE OF PUPPIES
Growing up with pets ranging from reptiles to hamsters, fish to rabbits, and eventually to the addition of two sweet mini dachshunds, Tucker and Penny, the love for animals runs deep with the Mackovic family.

From a young age, Maverick and Montana made good use of the family's acreage to raise all kinds of four-legged creatures and eventually converted the family garage into a kennel. The family joked that their home was more of a petting zoo than anything else.
Our sister company Up and Away Pups is serving the families of the surrounding Ohio area with quality puppies raised with love. Learn More
Since 2005
After breeding Tucker and Penny, the boys had found their calling. They loved raising puppies and matching them with their forever home. Inspired, Sonya who shared her sons' love of animals, left her highly successful career to help launch Happytail Puppies.
Family Owned
Today Happytail Puppies consists of a group of nearly 30 loving families who remain committed to the same mission: raising the happiest and healthiest puppies and perfectly matching them with loving families.
Guardian Program
HTP established their guardian program to allow them to safely offer a wide range of breeds, hire on-site vet techs, maintain bloodlines, and provide families with their puppy's detailed vet reports.
Raised with Care
Our licensed and inspected families recognize and respect the importance of raising puppies in a hands-on, loving environment where snuggles and puppy kisses are abundant.