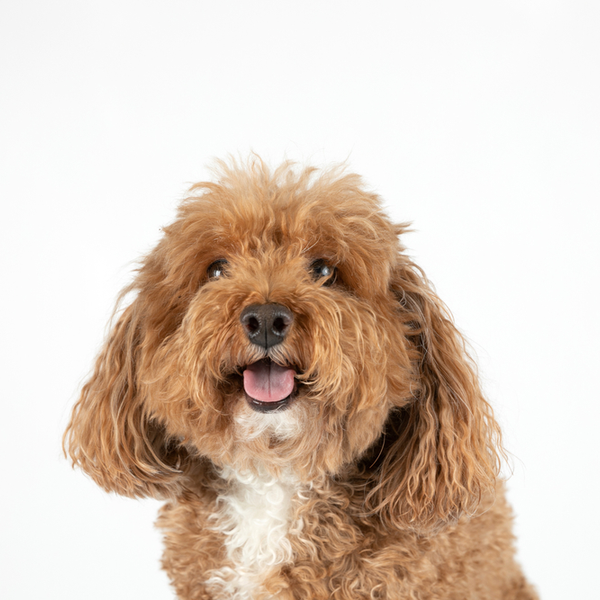 TEACUP BICH-POO PUPPIES
Friendly. Loyal.

Also called Poochon, Bichdoodle, Bichoodle, Bichonpoo, Bichpoo, and Bichondoodle, the Bich-Poo is a cross between the Bichon Frise and the Miniature Poodle. The result reflects the best qualities of the two breeds, including their curly, hypoallergenic coats. They are smart, energetic, and friendly, and they get along well with children and other animals. Their small size makes them readily adaptable to any environment, so expect them to thrive no matter the size of your home.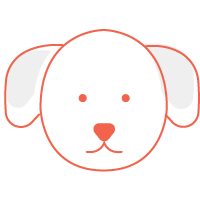 Charming & Smart
The Bich-Poo inherits intelligence from both parent breeds, so you will likely find training and housebreaking to be easy.

They make great and loyal family pets and love to play with children and toys. They are affectionate, and they want nothing more than to please you and be your best friend. Their charm and wit are sure to keep you entertained.

They can develop separation anxiety, so don't leave your Bich-Poo alone for too long. They also make good watch dogs, alerting you of any suspicious noises.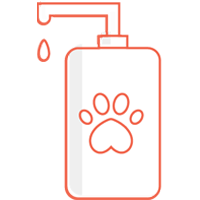 White & Fluffy
Because Bich-Poos are a crossbreed, there will always be variations in their appearance. Their heads are typically round and their muzzles are often short and round, favoring their Bichon Frise genes. Their oval-shaped eyes are dark or amber, and their noses are black.
Bich Poos typically have loose, medium-length, curly fur and a coarse coat. They do not have an undercoat, making them a good choice for those with allergies. (Let's be clear though: there is no such thing as a hypoallergenic dog.) Their coats can be variations of:
Tan
Brown
White
Black
Black and white
Tan and white
The Bich-Poo typically grows to be 9 to 14 inches tall and weighs between 6 and 12 pounds.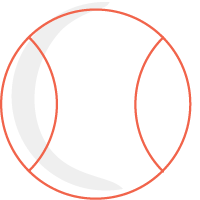 Medium Activity
Because this breed is prone to obesity, it's very important that your Bich-Poo gets daily exercise. It will keep them from putting on extra weight, and it can also help to avoid boredom and the destructiveness that can sometimes result. If you notice your Bich-Poo whining, barking, or chewing, try increasing their exercise time.

They do experience spurts of energy, and that daily physical activity will help them work it out. If they don't have access to a backyard, they may require a bit more exercise time.

Try a short hike, a visit to the dog park, or a playdate with another pooch for added exercise and mental stimulation.

We recommend 30 minutes of activity a day and about 8 miles of walking per week.
Discover adorable Teacup Bich Poo for sale at Happytail Puppies! Find your perfect match in these cuddly, tiny friends with a big heart.
Although the history of many hybrid dogs isn't long because they are modern breeds, the histories of their parent breeds are typically long and well-documented. This hybrid is a cross between the Bichon Frise and the Poodle.
The Bichon Frise was created in the Mediterranean centuries ago. They were often traded, and that's how they made their way around the world. In the 1300s the breed became very popular with Italian nobility. France discovered the breed in the 1500s, and they were also treasured there. They made their way to and became popular in the Canary Islands in the 15th and 16th centuries. The 1800s saw a decline in the breed's popularity, but there were efforts to restabilize the breed after the first World War.
The Poodle was developed in Germany as a working dog adept at retrieving water fowl. It worked as a truffle-hunter in France as well. Poodles have a bit of an undeserved reputation as very fancy and regal companion pets, but the breed is actually very athletic and talented at many canine sports. They are known for and bred for their intelligence, with makes them great candidates for parenting crossbreeds like the Bich Poo.
Major health concerns to be aware of:
Addison's Disease
Cushing's Disease
Corneal Dystrophy
Minor health concerns to be aware of:
Cataracts
Legg-Calve-Perthes Disease
Immune Mediated Haemolytic Anaemia (IMHA)
Bich-Poos don't shed much and are considered hypoallergenic. Their coats should be brushed once or twice a week to eliminate knots and tangles and avoid matting. Bathe as necessary, and get them trimmed or clipped once every two to four months. Be sure to check and clean their ears weekly as this breed is prone to ear infections. They should have their nails trimmed once or twice a month, and you'll know it's time when you can hear their nails clicking on the floor as they walk. Their teeth should be brushed at least twice a week, though daily is ideal if possible.