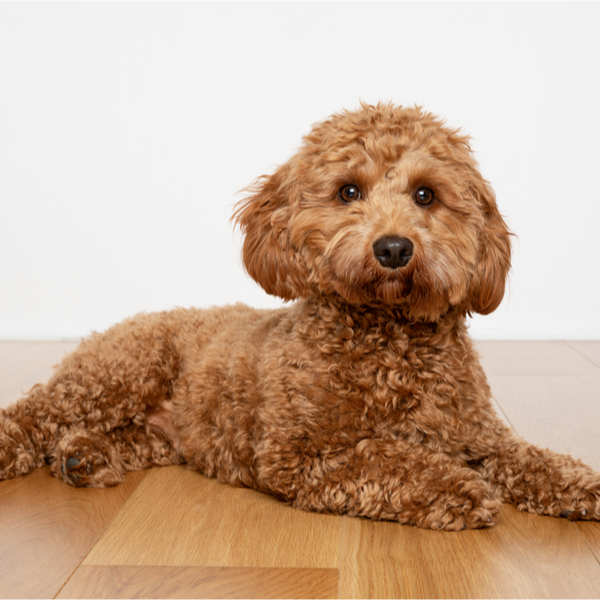 CAVAPOO PUPPIES
Obedient. Intelligent.

The Cavapoo puppy is a mix between the Cavalier King Charles Spaniel and a Toy Poodle. They are an elegant, proud, and intelligent dog. The Cavapoo has a gentle and calm demeanor, especially when socialized at a young age. This smart, well-behaved dog loves human companionship and gets along well with people of all ages. Cavapoos are a social and active breed, so they will thrive in an environment where they can race around the house and have moderate exercise and playtime with their family.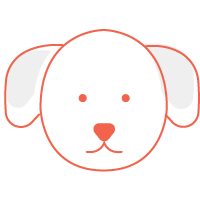 Devoted & Affectionate
Cavapoos are the perfect breed for someone who is looking for a devoted and affectionate pet that will love every member of your family! They are known for getting along well with children and the elderly so they can adapt to almost any family dynamic.

As puppies they are very curious and have a short attention span, so you will have to be patient during training, but because of their level of intelligence you can have a well-trained puppy in no time! These dogs are eager to please and will try hard to do what you ask. Just don't let them think that they are the boss or they may develop bad habits.

Due to their naturally sweet nature, they may not make the best watchdog, but they are sure to let you know when someone comes to visit.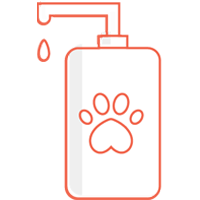 Regal & Expressive
Because the Cavapoo is a poodle mix, this breed can look a variety of different ways. Some can lean more towards the Poodle side and have curlier hair while others can lean towards the Cavalier side and have floppy ears and longer fur; it all depends on the genetics of the parents.
There are a few different coat colors:
Black
White
Blenheim (chestnut and white)
Tri-Color (black, white, and tan)
Ruby
They range from 12–25 pounds full grown and 11–18 inches tall.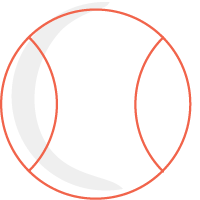 High Activity
This is an active little dog! While most of their needs can be met by playtime indoors, the Cavapoo thrives on walks and playing in a fenced yard.

Even though the Cavapoo is active, it still is an ideal breed for apartments. This pup will adapt to any lifestyle because it just aims to please.

With a sense of curiosity and adventure, this dog should be leashed when out and about. The majority of the time, you'll find this dog wants to be right where you are. Because of this, they are not a dog to be ignored or left outside.

We recommend about 60 minutes of activity per day, averaging 8 miles of walking per week.
Get ready to fall in love with the Cavapoo puppies for sale at Happytail Puppies. They are smart, playful, and loyal to their owners.
Also called the Cavoodle, this breed is a cross between a Toy/Miniature Poodle and Cavalier King Charles Spaniel. The Cavapoo was designed in Australia in the late 1990s and was bred to be a small dog that is outgoing, doesn't shed and will get along with children. These characteristics are what make this breed one of the most popular in Australia and it's growing in popularity around the world.
Looking at the parent dog history, it is clear to see what traits your Cavapoo will inherit. The Poodle breed is ancient, going back to Roman and Egyptian times. Smaller versions of this breed started being produced in the 1400s. The French used the Standard Poodle for duck hunting, the Miniature Poodle for sniffing out truffles in the woods, while the Toy Poodle was a companion to the nobility and wealthy families. Because of their ability to quickly learn tricks, Poodles were also used in circuses. The American Kennel Club registered their first Poodle in 1886. Poodles became the most popular breed in America for more than forty years, starting in the 1950s.
The Cavalier breed can be traced back to England; even long before the reign of King Charles II for whom the breed was named after. The Cavalier that we know today has a flatter muzzle than the Spaniel of the past; this is due to it being bred with a flatter-faced breed. The Cavalier has definite royalty in its blood. It comes as no surprise that the Cavapoo has a slightly superior air to their character thanks to their distinguished history.
Major health concerns to be aware of:
Patellar Luxation
Mitral Valve Dysplasia
Minor health concerns to be aware of:
Like their poodle relatives, our small Cavapoo pups have no undercoat, making them an ideal fit for people with animal fur related allergies. But let's be clear: there is no such thing as a truly hypoallergenic dog. Cavapoos may lack an undercoat but some of their hair will come out and all dogs shed skin cells, just like humans.
Cavapoos are considered high maintenance with regard to grooming. We recommend regular weekly brushing. This dog naturally has a low odor level, so if your pup is smelly, it may be a sign that their hair is too long. Regular bathing, trimming, ear checks, nail clipping, and teeth brushing will keep your dog in tip-top shape!
Training will keep your dog mentally alert and should commence at an early age. A gentle approach is needed and works best, rewarding your hard-working little Cavapoo puppy with lavish praise and small treats.