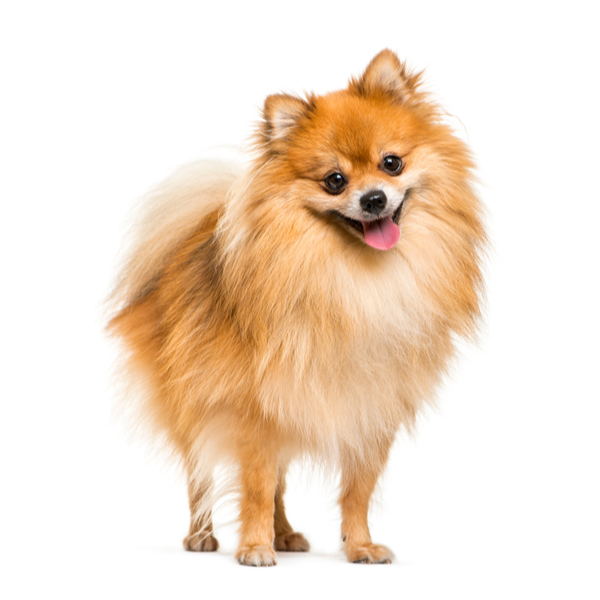 TEACUP POMERANIAN PUPPIES
Feisty. Confident.

Sometimes called Pom, Pom Pom, Zwergspitz, Zwers, Spitz Enano, Spitz Main, Deutsche Spitze, or Loulou, what the Pomeranian lacks in size it makes up for in personality and heart. This cute, furry, and feisty pup is smart and loyal to their family, but they also have a bit of an independent streak. Pomeranians are extremely friendly and playful, befriending every stranger. They can be great family dogs because they get along well with other pets and children, but be aware that their confident and feisty personalities can sometimes cause them to forget their own size and challenge much larger dogs. Early training can curb such behavior. They are eager for affection, and when they're well-exercised, they magically become cuddly lap dogs.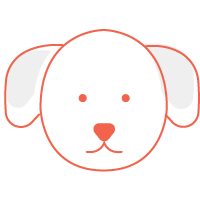 Curious & Friendly
Pomeranians are alert, curious, and interested in everything happening around them. You can often find them perched in a favorite spot where they're able to watch the action of the house or even neighborhood happenings. (They'll let you know when people are walking nearby.) In fact, this breed is known to be talkative and should be trained early to avoid problem barking.

These dogs are smart and friendly, and they love meeting new friends. They love to be the center of attention, and they may even resort to mischief to get the attention they crave. They make great companions for active seniors who are able to devote a lot of time and energy to their pups.

Their ability to get along well with children and other animals make them a good family pet, but you will want to keep an eye on interactions to ensure that your tiny pup isn't accidentally hurt.

Poms respond well to praise and treats, and you can also reward good behavior with extra playtime.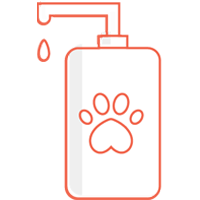 Fox-like & Fuzzy
The Pomeranian is small and fluffy with a slightly rounded skull and small, erect ears set high on the head. Their bright, dark eyes are almond-shaped. The rims of their eyes and their nose can either be dark or will match the coat color. Their muzzles are straight with well-pronounced stops and teeth that meet in a scissors bite.
Their always-alert expression paired with the shape of their head gives them a cute, fox-like appearance. Their distinctive tails are quite feathered, and they fan forward over their backs.
Pomeranians have thick double-coats with soft, fluffy undercoats and long, shiny, straight hair on the outer coat and a ruff around the neck and chest that can give them a lionish look. Common colors include:
Red
Orange
White or cream
Blue
Brown
Black
Brindle
Parti-colored
Tan-pointed
The average Pomeranian stands 7 to 12 inches high at the shoulders and weighs between 5 and 9 pounds.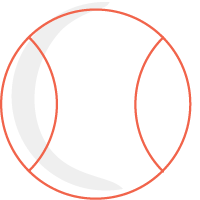 Medium Activity
Exercise and playtime is a must for Pomeranians, making them a good choice for families with a yard or owners who can commit to daily walks.

They need a moderate amount of exercise daily, and that can include both walks and playtimes. Their small size makes them sensitive to extreme heat. They can handle long walks but in most cases prefer shorter ones instead.

Their intelligence often makes them talented in agility, flyball, and obedience training.

Poms love playing with toys, but because they get bored easily, it's a good idea to rotate toys. Toys that challenge their intellect will also keep things fresh and exciting for them.

They don't need a lot of space, so they can do well in condos, apartments, and smaller homes.

We recommend 40 minutes of activity per day and about 5 miles of walking per week.
Explore Teacup Pomeranian for sale at Happytail Puppies! Your mini, furry friend with a big personality. Unwrap cuteness in a smaller package.
Pomeranians originated in the German province of Pomerania, which is where they got their name. They are descendents of Spitz breeds closely related to the German Spitz, the American Eskimo Dog, the Samoyed, and other Spitz dogs. Poms were originally larger, weighing up to 30 pounds. They were popular and known to be the companions of several distinguished and famous people including Michelangelo, Martin Luther, Mozart, and Isaac Newton. (Michelangelo's Pom sat on a pillow to watch him paint the ceiling of the Sistine Chapel, while Mozart dedicated an aria to his beloved Pom.) The popularity of the breed increased in England when Sophie Charlotte arrived from a province near Pomerania, married future King George III, and brought two Poms with her. The breed was also a favorite of Queen Victoria, who especially liked the smaller ones. English fanciers began breeding smaller Pomeranians as a result. The breed was registered by the American Kennel Club in 1888. They were standardized from 1900 to the 1930s during which time the colors of their coats increased and they reached their current size.
Major health concerns to be aware of:
Patellar Luxation
Entropion Mono/Bilateral Cryptorchidism
Legg-Calve-Perthes Disease
Collapsed Trachea
Minor health concerns to be aware of:
Cataracts
Allergies
Epilepsy
Poms are moderate shedders and need to be brushed and combed at least a few times each week with a wire slicker brush and a metal comb. Doing so will help control shedding and prevent tangles and mats. Be sure to brush all the way from the skin to fully shed the undercoat and help distribute their natural skin oils. Start at the head and move down, parting the hair and brushing it forward with the comb. Pomeranians don't require regular bathing but can be bathed as often as you like. Trim nails as necessary and brush teeth at least once a week, though daily brushing is ideal.
Poms are intelligent and able to learn new tricks easily. Because they have short attention spans, keep your training sessions short and sweet, just like your Pomeranian.